Jon Kile
I was born in Portland, Ore., and I grew up in nearby Tigard. I came to know the love and grace of Christ at an early age, and I knew from early on that God was calling me into some sort of full-time ministry. I went to Bible College at Pacific Christian College in Fullerton, where I met Tiffany. After getting married and graduating, we moved to Johnson City, Tenn., for seminary at Emmanuel School of Religion, where I received my Master of Divinity. I began preaching while at the seminary, as a part-time pastor in a small rural church, and with graduation in 1995, moved into full-time ministry. In May 2009, I graduated from The Master's Seminary with a Doctorate of Ministry degree. I have three wonderful daughters: Katie, Emily and Allison. My two passions are preaching God's wonderful Word and evangelism. I love the Lord with my whole heart, and I look forward to serving Him for many years to come at Faith Community Church.
I was born in West Point, N.Y., but I spent my childhood in the Bay Area. After graduating from college, I married my best friend, Rachel. The Lord has blessed us richly with two children, Joshua and Grace. My family and I have attended Faith Community Church since it formed. However, it wasn't until 2005, after teaching in public schools for 13 years, that I felt God call me to make a change. It was then that I took my love for Him and my passion for teaching and became part of the staff as the youth pastor. What a blessing it has been to minister at FCC for the purpose of spreading the Gospel and the edifying of the saints.
David Truesdell
Elder/Pastor of Ministries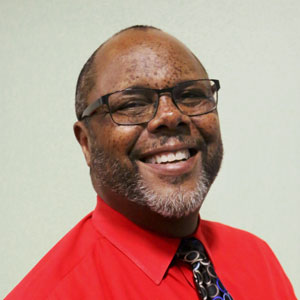 I was born and raised in Los Angeles. In Southern California, I attended East Los Angeles College and California State University Long Beach. I later moved north and graduated from California State University Sacramento with a bachelor's degree in criminal justice. In 1973, I attended a Campus Crusade for Christ meeting while still at CSU Long Beach. It was there that I heard the Gospel of Jesus Christ and was saved by the grace of God. I enlisted in the U.S. Air Force in 1977 and served four years on active duty, and then another four with the U.S. Air Force Reserves. In 1981, I married my wonderful wife, Carolyn, and we are blessed with three wonderful adult children: Chanda, Crystal and Joshua. Our blessings continue as we have two granddaughters, Maliyah and Dani. The same year I left the Air Force, I became a police officer in the city of Concord. After more than three years serving there, I transferred to the Fairfield Police Department and served until I retired as a lieutenant with nearly 30 years in law enforcement. In 2006, God called me into the ministry as an elder/pastor at Faith Community Church of Vacaville. I have been serving Him there ever since.
I was born in Ames, Iowa and moved to Santa Monica when I was 12. I attended Santa Monica High School, where I met and subsequently married my wife, Joy, five years later. I earned a football scholarship to UCLA and received both my bachelor's and master's degrees from there. After teaching for three years at the U.S. Military Academy at West Point, I spent the next 30 years in the Palo Alto Unified School District as a football coach, and later, as an assistant principal. It was during these years—July 31, 1971 to be exact—that a colleague took Joy and me to a Billy Graham Crusade in the Oakland Coliseum. That night we gave our hearts to Jesus. Joy and I have three wonderful children: Brad, David and Elizabeth, and seven wonderful grandkids. I served as principal of The King's Academy, a Christian school in Sunnyvale, the final seven years of my career. In January 2006, we moved from the Bay Area to Dixon and began attending Faith Community Church. Before God called me into the ministry as an elder/pastor, I served as the Adult Sunday School teacher and now lead our senior ministry, known as the Senior Saints.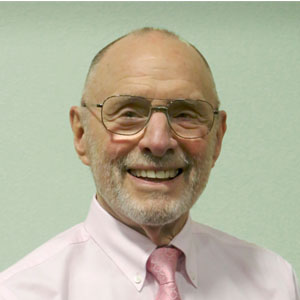 Steve Truesdell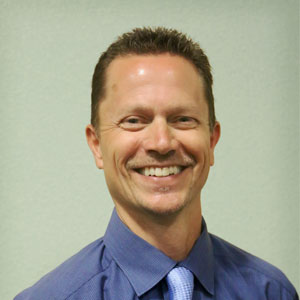 I was born in Southern California, but I have lived most of my life in the Fairfield and Vacaville area. I attended the United Methodist Church in Fairfield in my elementary school years, but did not fully appreciate the saving grace of my Lord Jesus Christ until I married Gina in 1989. That was when God revealed to both of us how sinful we were and how much we needed a savior. From that point forward, we have been guided on a journey that helps us to appreciate each day in our Lord's service. We have two children, our son, Samuel, and daughter, Sidney. We have attended Faith Community Church since 2010, and we consider ourselves blessed to be in a family of God-centered believers. We are so thankful to have opportunities to promote international outreach programs that primarily focus on children. I am truly humbled to have the opportunity to serve with others whose hearts' desire is to be thankful and obedient to our God.
Jared Matlock
Deacon /
Music Ministry Leader
I was born and raised in Pacifica, a small town near San Francisco. My father was a pastor and my mother was a teacher at a Christian school, and I was blessed to be raised in a Christian home. I attended The Master's College in southern California where I met my wonderful wife, Katharine. We have attended Faith Community Church since we moved to Vacaville in 2007. We have two boys and love watching them grow in this great church. We are blessed to be a part of this church and I love serving in the music ministry and with the deacons here.
I was born in Indianapolis, the older of two children. I grew up on several U.S. Air Force bases as my family transferred from one military location to another. We lived on a base in Great Britain for three years. I came to know the Lord while recovering from alcoholism. My wife, Ruth, and I have attended Faith Community Church since it began, and feel blessed to be a part of this family. We consider ourselves refugees from the 1989 Loma Prieta earthquake, having moved to Vacaville from Watsonville (10 miles from the epicenter.) We recently moved to Fairfield. I spent 45 years in retail and insurance before retiring in 2003. I'm blessed with a godly wife and a God-centered church, I am humbled at being selected to represent Faith Community Church as one of its deacons. Serving the Lord is a blessing and a joy.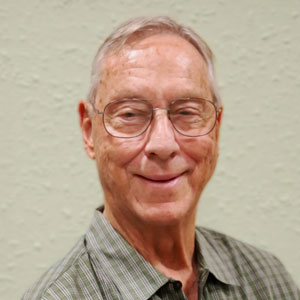 Dick Powell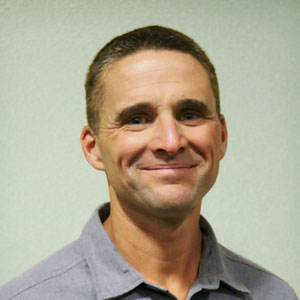 David Coulter
Deacon
I was born and raised in Redding, and came to know the Lord at an early age. My wife, Rachelle, and I live in Dixon, and I work at United Parcel Service in Sacramento. Along with our two daughters, Lauren and Emma, we've been attending Faith Community Church since 2003. It is a joy and a privilege to serve the Lord in a church that is committed to giving all glory to God. We are blessed to be a part of this church.
I was born in South Dakota, and I've lived most of my life in Montana or California. The Lord saved me in the late 1980s, using the faithful love and discipline of my parents to help me understand my sinfulness and draw me to the Lord by grace through faith and through the work of Jesus Christ. I was baptized a year later to be obedient to God's Word and publicly proclaim my new life in Christ. The Lord continues His sanctifying work in my life. In 2005, I married the love of my life, Monica. Two years later, we moved from Montana to Vacaville after accepting a position as a software engineer in automation. We started attending Faith Community Church in 2008. The Lord has blessed us with two boys, Josiah and Ethan. I am thankful for opportunities to serve the Lord, like teaching children's Sunday school with my wife and helping with the audio-visual ministry.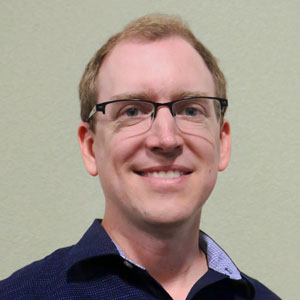 Andrae Rauch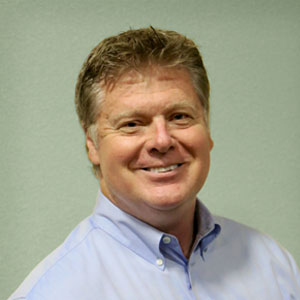 Troy Swauger
Deacon
I grew up in Colorado and came to California in 1987 to work as a journalist. I met Robin at the newspaper and we married in 1992. We now have two incredible children, Jacob and Rachel. We moved to Vacaville in 1996, and started attending Faith Community Church almost from the beginning. My conversion to a believer and follower of our Lord and Savior never came with a road to Damascus moment. Instead, the belief grew and strengthened me a little at a time. If I looked back today, I couldn't point to a defining moment when I came to Christ. Where our road starts doesn't matter as much as where it ends. I love this church and I'm humbled to serve as a deacon.
I was born and raised in the Fairfield/Vacaville area. I still reside here to this day with my wonderful wife of 20 years, Amber, and our two children, Allison and Noah. I have worked for the City of Vacaville since 1999, and now serve as the city's parks maintenance supervisor. I came to know our Lord as an adult after we had our first child. Not growing up in the faith has allowed me to experience the utter hopelessness that comes from not having a personal relationship with Jesus. Today, with my faith, I know the extraordinary difference it makes in one's life to be called His child. I am humbled and excited to have the opportunity to serve here at Faith Community Church.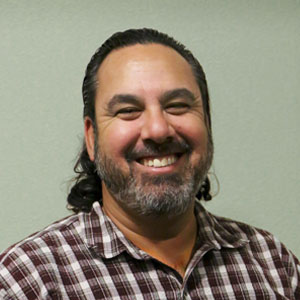 Wallace Aweau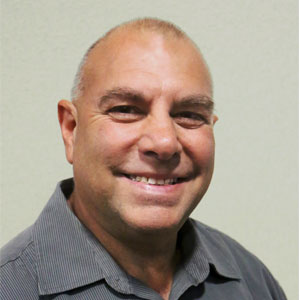 Ralph Frontera
Deacon
I was born and raised in Pittsburgh, Pa. I moved to San Diego in 1983 and met my lovely and godly wife, Lynette. We moved to Vacaville in 1992 to raise a family and we have two wonderful children, Amanda and Timothy. We live in Dixon and I work at Costco in Vacaville; I've been employed with Price Club/Costco for 34 years. I was raised in the Catholic Church, and when I was a young man, I lived a life of sin. While in San Diego, I attended a non-denominational church. It was at that time I really experienced God's love for me and accepted the Lord as my Savior. I began to be transformed into a different person. I am so blessed to be a part of Faith Community Church. My desire is to be obedient to God's calling to serve with love and sacrifice.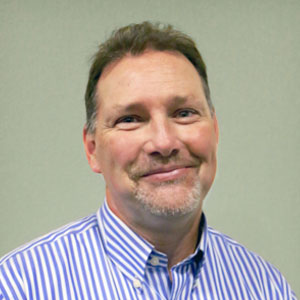 Tim Roe
I was born in Great Lakes, Ill., but grew up on the mission field as my father ministered to the military, first on Guam and then in Monterey. I accepted Christ at a young age, and have been active in church as long as I can remember. But I didn't sense God's call to full-time ministry until I was an interim youth director at Trinity Baptist Church in Vacaville. I continued to work full-time at The Reporter newspaper while I attended Golden Gate Baptist Theological Seminary in Mill Valley. I graduated with a Master's degree in Theological Studies in 2009.
Before coming to Faith Community Church in July 2014, I was an elder at The Discovery Church, a Southern Baptist work in Vacaville. I was ordained as a deacon in 1995, and was licensed to preach (Southern Baptist Convention) in 2004. I love sports, but my true passion is being used by God to help Christians of all ages more accurately handle the Bible, God's Word of truth. I met my fantastic wife, Angi, while I worked part-time with youth at Trinity. We have two wonderful children: Austin and Lauren.
What an awesome blessing it is to be at FCC, and to help the next generation of God's children catch a vision for His amazing love and plan in their lives.
I grew up in Napa and later moved to Redding where I met my husband, David. We now live in Dixon with our two daughters, Lauren and Emma. I was saved at a young age and have been involved in church as long as I can remember. It is truly a blessing to be a part of Faith Community Church. It is the best church I have been a part of and it is a blessing to be able to work with the children here. I have worked with children in many different capacities, but there is a special place in my heart for the children at FCC.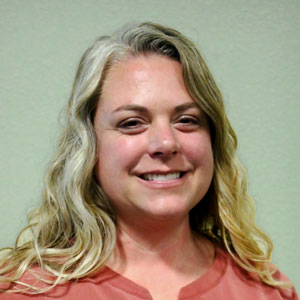 Rachelle Coulter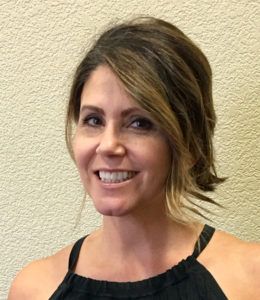 Monique Potter
I have always lived in California; I grew up in the Bay Area with my parents and two older siblings. I married my high school sweetheart, John, in 1988. John and I moved to Vacaville shortly after having our first child. We have two precious children, Trevor and Johnah. Our family started attending Faith Community Church in the spring of 2003, and I started working at the church office part-time in February 2006. We are grateful for this church and are exceedingly blessed to be a part of this body. "The Lord on high is mightier than the noise of many waters, than the mighty waves of the sea." Psalm 93:4
Floyd and I met when we were 16, have been married for 28 years and have lived most of those years in Vacaville. We accepted Jesus as our savior shortly after we married and were baptized together. We have a son, Samuel, a daughter, Sidney, and a daughter-in-law, Nicole. Floyd and I love to travel. We try to show the love of Christ in the way that we live our lives and we are passionate about helping others, especially children, and feel a calling to do mission work in other countries.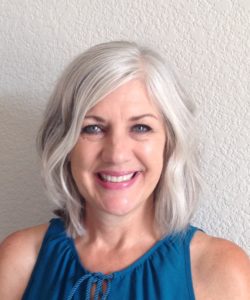 Gina Thomas